---
in Des Plaines
---
Request Appointment Now»
Test Today»
---
---
Vitality Urgent Care
near Des Plaines
---
---
Adult Urgent Care
Adults / Kids urgent care services
Fast and convenient services
Same day appointments
In-house laboratory services
Walk-in welcome but appointments preferred
Hours: 8 a.m – 4 p.m
---
learn more»
---
Pediatric Urgent Care
Kids urgent care services
Fast and convenient services
Same day appointments
In-house laboratory services
Walk-in welcome but appointments preferred
Hours: 8 a.m – 4 p.m
---
learn more»
---
Virtual Medical Visit
Most insurances accepted
We Treat & Prescribe Online
Pickup Rx at your Local Pharmacy
No Apps To Install
Same-Day Appointments
No Insurance – No Problem! $79
---
learn more»
---
Common Conditions We Treat
---
In-network with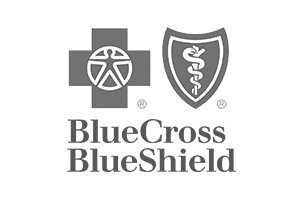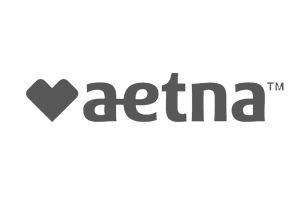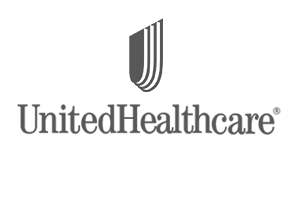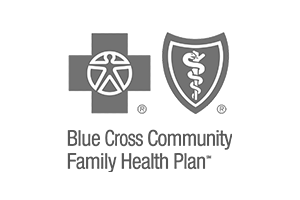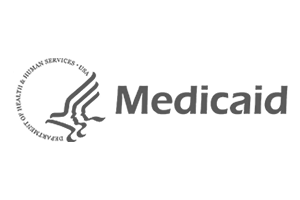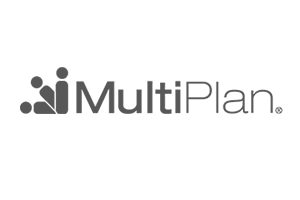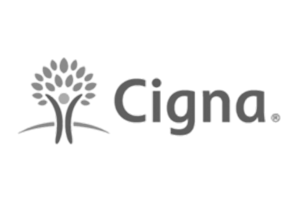 What Our Clients Are Saying
---
"
I worked with Vitality as our testing partner on a television production and they were fantastic! Their team was able to handle testing 5 days per week for a crew of over 700, along with VIP service for our cast and executives providing testing at their homes and through the mail. There was never a request they couldn't handle and communication was always fast and friendly. Our team may have complained about the magnitude of nasal swabs they were subjected to in order to maintain a safe work environment, but never about the professionalism of the Vitality staff. If we resume production in 2022 I hope we have Vitality back on board with us!
"
---
- Stefan Rorick ( Yelp )
---
"
There are no words to describe this team – they are beyond accommodating, caring and positive. They happily fulfill any request, no matter how challenging. Working with them has been an absolute pleasure and they will always be the first team I recommend for any medical services. Thank you, Izabella, Rod and the Vitality family – y'all are truly spectacular.
"
---
- (Google) Molly Finn
---
"
I have always had a wonderful experience with Vitality Urgent & Primary Care. Rod, Izabella and all of the physicians are experienced, knowledgeable, kind and warm. They make you feel comfortable and taken care of. They are great listeners and have always advocated for their patients. You can tell how organized they are just by their response time! They are always quick to respond and they plan ahead for your care needs. I would recommend Vitality Urgent & Primary Care to anyone and have already recommended to many.
"
---
- (Google) Rebecca Zunno
---
"
Friendly and professional staff! Vitality was very accommodating to all our needs. Highly recommend!
"
---
- (Google) Matthew Cholewick
---
"
Great to work with Vitality! Definitely would recommend this team! They were very friendly throughout the duration of my experience, and I certainly look forward to being able to work with this team again!
"
---
- (Google) Kell Norfleet
---
"
They were very fast in getting the results back to us (in the same day) and Rod was so nice to give us his direct number in case we had a question. Everything went very smoothly. The only negative point is the price. It's high. We paid $250 each. But we did get excellent service and since the tests are not sent out (they do them on site) we knew they couldn't get lost or be delayed. That was a comfort to know before our international flight.
"
---
- (Google ) Kelly Odonnell
---
"
Vitality always gets my family members and me in as soon as possible. Facility is clean and professional, appointment is quick, and staff is so very kind and informative. They also went out of their way to help my daughter feel more at ease.
Thank You Vitality!
"
---
- (Google) Nikki Sanford
---
"
We had excellent and very responsive service. We went for a pre-travel Covid test and the process couldn't be smoother. We received our test results same day. Highly recommend. Thanks, Dr. Rod!
"
---
- (Google) Diana Zhitnitsky
---
"
Provided the results of the COVID-19 test for travel within the necessary timeframe. Fast, comfortable, responsible. Recommend.
"
---
- T T (Google)
---
"

Dr Levin and the entire vitality staff have been amazing. I found them before Covid hit, and with 3 small kids at home it is such a blessing to have a doctor come to you for sore throats, pink eye, cuts, bruises, and all other things that kids get into monthly. For my wife and I, their available hours are well into the night, so after work appointments are super Convenient. Not waiting in sick rooms is great. And now, throughout covid, at home covid tests certainly beat waiting in hours-long lines like our friends and family. I can't recommend highly enough, we should have done this years ago! Thanks Dr Levin and team!
"
---
- Richard A (Google)
---
"

I was in Rolling Meadows for a week of training – without knowing anyone or having my own transportation. I woke up at 9pm with a high fever and didn't know what to do. I knew I couldn't change flying home the next day feeling so sick. I immediately began to research urgent cares in the area & found Dr. Levin. WHAT A BLESSING! At first I was nervous having someone come to my hotel room – but after setting up my appointment and talking with Izabella I felt immediately at ease and safe. Dr. Levin came and treated my illness at my hotel. He was extremely professional, friendly, and compassionate. I appreciated how he talked me through everything he was doing and what his thoughts were. I was amazed he was able to to a rapid strep test right in front of me. Dr Levin and Izabella were my saving grace while I was traveling. thank you so much for your help and the kindness you showed me!!!!!
"
---
- Rachel Sepelyak, Schaumburg (Google)
---
"

We use Vitality often as urgent care for our sons and also primary care for me. Words can not express how blessed we are to have them. This week my son fell ill and I scheduled Rod to come out and see him. My son is alive today because Rod is amazing at what he does. What we thought was probably an infection, Rod knew was something more severe. My son was sent to the ER and diagnosed with a deficiency that can cause acute severe anemia. I highly recommend this company. I know for a fact that the care received here is unlike anywhere else.
"
---
- Nicole Mueller, Schaumburg (Google)
---
"

Wonderful and caring doctor. Even took the time to get me to Walgreens to meet my fiance and get my prescription. You can not get better than that. Love you man and even though I'm leaving town tomorrow I'll always remember that act of kindness you extended to me. Keep being awesome and I wish you the best with your business! It's looking bright!
"
---
- Kevin Lott, Rolling-Meadows (Google)
---
"

Incredibly responsive. Rod was excellent with his care of my son. The price, convenience and quality of care is what sets this company apart from others. Highly recommend.
"
---
- Frank Huang, Arlington-Heights (Google)
---
"

I am beyond please with my experience with Vitality Urgent Care. The scheduling process was very smooth with multiple convenient times available. It was nice to be seen at the comfort of my own home when i felt so awful. I was happy to skip the waiting room. Rod the nurse practitioner did not rush and took time to explain my condition. He was thoughtful and sent the medication to 24 hours of pharmacy. I did end up paying the same copay as I would pay for primary care. Will definitely use the medical house calls service again.
"
---
- Alexander K, Palatine (Google)
---
"

The medical house calls service is amazing. We used the service at least three times due to convenience. It is easier than conventional urgent care and less expensive than most regular doctors visits. The visit usually lasts about 30 minutes and the doctor is very calm and attentive. We will definitely use the service again.
"
---
- Lemberg Logistics Inc, Long-Grove (Google)
---
"

I cannot say enough good things about the company. I was pretty sick and decided to go to an urgent care. Vitality urgent care came in my search and I decided to bring the doctor home instead of going to an urgent care for the same price. I hate going somewhere in traffics, looking for parking and sitting in crowded rooms being exposed to other germs. The gentlemen that answer the phone asked me few questions about my symptoms. He gave me a two-hour window during which they arrived. The Doc was friendly, super personal and interacted well with my entire family during the visit. They conducted both Strep and Flu test in my living room. Frankly, could not ask for better service.
"
---
- Amy Horoshin, Buffalo-Grove (Google)
---
"

My wife got sick this winter with the flu. Right over winter break on New Year. Rod was very helpful – he replied to my text messages and calls ( since were on a vacation trip in Wisconsin). And so us right away the next day when we drove back.
Very responsive and very knowledgeable. Thank you!
"
---
- Nick Gorbikoff, Wheeling (Google)
---
"

Fast and friendly medical house call. Needed after-hours medical attention. Promptly diagnosed and treated. Will definitely use service in the future!
"
---
- Eugene Vugmayster, Arlington-Heights (Google)
---
"

Rod saved us a trip to the ER at 10 PM. In addition, he was knowledgeable, kind and prompt. I am so grateful for his service and will definitely use again if needed!
"
---
- Kerry G., Chicago (Yelp)
---
"

Fantastic service. Rod showed up within 30 minutes on a Sunday to evaluate my sick child who had strep like symptoms. He did a thorough health evaluation and fired a prescription off to Walgreen's.
He did a great job of explaining the illness, what to expect, and how to administer the medicine. It was also great to be able to enter all of the insurance information online ahead of the visit so that time wasn't wasted dealing with the paperwork.
"
---
- Jeff S., Arlington-Heights (Yelp)
---
"

Rod is God sent. My husband and I have sent our precious daughter to visit her great grandmother in wheeling everything was great until she got a respiratory infection. As a mother I panicked being in Miami I had no way to help my child. I searched frantically for a pediatrician or even urgent care that is open ON Sunday at 7 pm. I was so happy and relieved to have found Rod!!!
Not only did he come to the rescue he accommodated my daughter took his time with vitals and made sure to take precautions with her health. He even mentioned we can call back if anything changes. I am at peace now and know my baby girl is okay.
I want to say thank you for your amazing services, compassion, and honesty. God Bless you and your family.
"
---
- Anya S., Wheeling (Yelp)
---
"

Used the medical house call for my elderly mother and myself. We were sick and did not feel like going to the emergency room. The experience with the provider was excellent. The Nurse Practitioner that was taking care of us was really nice and informative about the plan of care. Greatly recommend for anybody in need of urgent medical attention.
"
---
- Smith Carolina, Arlington-Heights (Google)
---
"

Thank you Vitality HouseCalls! The service is great. Rod was very courteous and did an excellent job of coming to our house to treat my husband who could not get out of bed. He had exceptional bedside manners and provided us with the first dose of medications so we did not have to travel to pharmacy at night. It was a very positive experience in otherwise stressful situation.
"
---
- Elianora Mekler, Schaumburg (Google)
---
"
I used this service for a severe sinus infection that would not go away. I needed to get looked at on a Saturday, so it was very convenient to have Vitality Mobile Urgent Care come to my home. The Doctor even called me the next day (which I did not expect) to check up on how I was feeling. I needed a change in antibiotics and she called it right away into my pharmacy! The fee was the same I would have paid anywhere else and much lower than an ER visit. Thanks, Vitality Mobile Urgent Care!
"
---
- J P. ( Yelp)
---
"
The medical house calls service is amazing. We used the service at least three times due to convenience. It is easier than conventional urgent care and less expensive than most regular doctors visits. The visit usually lasts about 30 minutes and the doctor is very calm and attentive. We will definitely use the service again.
"
---
- Artem S. ( Yelp)
---
"
I was visiting Chicago area for work and staying at Rosemont. After eating and in a local restaurant I develop some kind of stomach sickness and needed urgent medical attention. I was not sure where to go or what to do, so I googled urgent care and was pleasantly surprised to find the service they provided. I was seen within 1 hour, right in my hotel room. The medical provider was very attentive, he examined me and quickly diagnosed me with a stomach virus. I was planning to go to the local emergency room and the medical house call service definitely save me time and money. thank you.
"
---
- Galina T., Rosemont ( Yelp)
---
"
I was suffering from a bad sinus infection on Sunday and contemplating about going to emergency room. Saw multiple yelp reviewed for medical house calls and thought to give it a try. Scheduling appointments were really easy, i was seen in about 1 hour. The doc asked me multiple questions about my health and current symptoms. He was able to accurately diagnose the problem and send electronic prescription. He even gave me his personal phone to call for any questions. Follow up call 2 days later was greatly appreciated.
"
---
- Aleksandr K. ( Yelp)
---
"

 I was promptly seen and treated very quickly and professionally. I will definitely recommend mobile urgent care services for anyone who needs urgent care services. Thank you!
"
---
- Vitaliy V. (Yelp)
---
"

Very happy with the service provided. The doctor was very knowledgeable and able to see me the same day right at my house, which was very convenient. No out of pocket cost since my insurance fully covered the visit at the same rate as I would have seen my primary doc. 5-star service all around! Will come back and definitely recommend to others.
"
---
- Kate K., Buffalo-Grove (Yelp)
---
"

First time tried urgent care at home services. Frankly speaking, I was a bit hesitant but the medical provider was polite, knowledgeable and attentive. I was able to get all of the treatment in my place of residence without spending hours in waiting rooms. The pricing was comparable as for any visit to my primary care doctor. I would definitely recommend this service! Thank you.
"
---
- MR, Wheeling (Google)
---
Read All Reviews
Des Plaines, Illinois