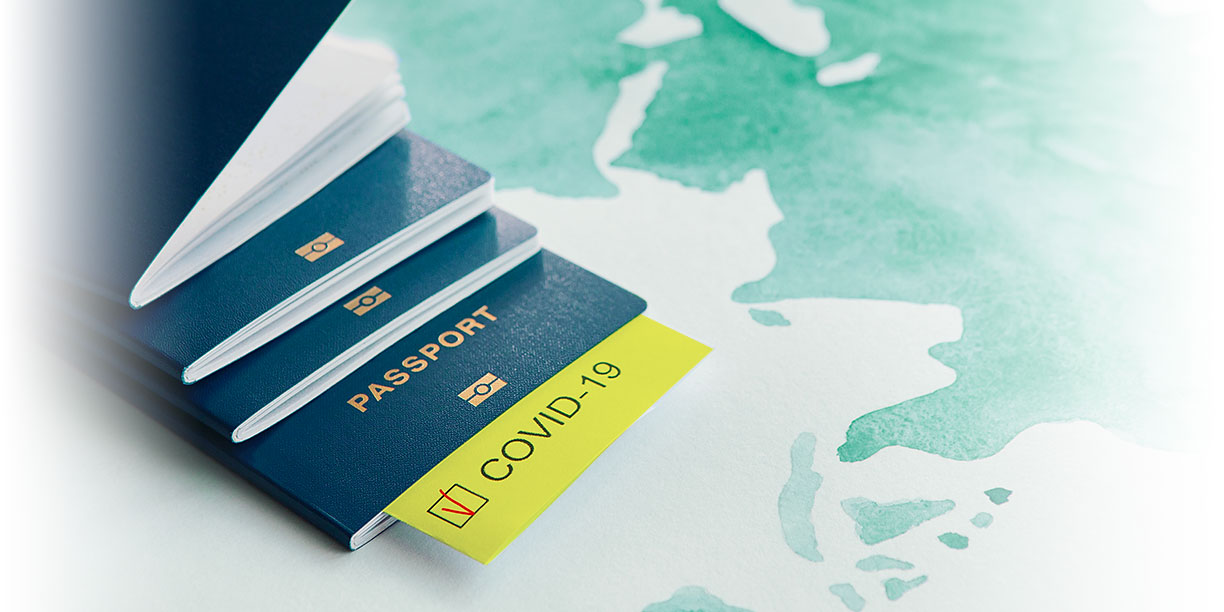 ---
Pre-Travel RT- PCR (NAAT) COVID Testing
---
Gold Standard RT-PCR
Guaranteed timely results
Same Day < 2 hours RT-PCR Available
Keep travel safe and COVID free
---
Book Testing Now
---
---
---
Pre-Travel RT- PCR (NAAT) COVID Testing
---
SAME DAY RT-PCR RESULTS
MEET PRE-TRAVEL REQUIREMENTS WITH GUARANTEED TIMELY RESULTS DELIVERY
---
Vitality COVID Testing Locations
by Appointment only
Vitality Urgent Care Provides COVID-19 Testing via RT-PCR technology
Vitality Urgent Care provides RT-PCR COVID-19 tests in our testing facility by appointment only. Our team is dedicated to delivering results with a turn-around time of fewer than 8 hours. We understand the tight travel deadlines and wish to provide peace of mind for your next trip.
What Kind of Pre-Travel COVID-19 Tests does Vitality Urgent Care Offer and Why?
RT-PCR / NAAT (Nucleic Acid Amplification Test) COVID-19 is a nasal or oral swab that has been authorized by the FDA and developed by Thermo Fisher Scientific. This test has been authorized for the detection of nucleic acid from the SARS-CoV-2 virus. Results < 8 hours.
ACCULA automated RAPID SARS-CoV-2 RT-PCR – NAAT (Nucleic Acid Amplification Test)  The nasal test has been authorized by the FDA

developed by Mesa Biotech / Thermo Fisher. 

Results < 2 hours.
Xpert® Xpress SARS-CoV

-2 

automated RAPID SARS-CoV-2 RT-PCR – NAAT (Nucleic Acid Amplification Test)  The nasal test has been authorized by the FDA

developed by

Cepheid

.

Results < 2 hours.
ID NOW – NEAR/ NAAT (Japan Travel only) – The Nasopharyngeal test has been authorized by the FDA

developed by Abbott

.

Results < 20 min.
We selected this particular technology for Pre-Travel testing due to it being highly accurate and one of the most reliable tests currently available. They are accepted as the "gold standard" for  Pre-Travel COVID testing.
In addition, many countries require incoming visitors to have a negative RT-PCR/ NAAT or NEAR/ NAAT test 48 – 72 hours prior to entry. Most countries will reject the proof of a negative Antigen/Rapid test, so it is important to be aware of the country's specific requirements in place for entry during the COVID-19 pandemic.
Why Vitality Urgent Care?
FDA Authorized RT-PCR Testing 
Guaranteed Timely Results
Multiple Locations in Arlington Heights/Rolling Meadows and Naperville.
Concierge options available
Open 7 days per week with easy same-day testing on weekends
Securely Emailed PDF Results
Custom documentation and Fit-To-Fly documentation provided ( Japan Certificate, Hong Kong, Thai "Fit to Fly", Austria Certificate, Custom documentation to Spain with passport info)
Mobile testing available – we can come to your home or office/site
Available for individuals and groups
Price transparency
Price Menu
$150

– RT-PCR COVID-19 –

< 2 hours 

$200

– (NEAR) (NAAT)  Covid 19 < 60 min (Japan only)
Vitality Locations and Partners
Pre-Travel Covid testing is by appointment only.
We offer convenient collection options with our CLIA Certified laboratory partners, allowing us to deliver expediated RT-PCR COVID test results within hours of your appointment.
We offer a few convenient locations by appointment only
Arlington Heights – 137 W Rand Rd, Arlington Heights, IL, 60004
Please note that COVID tests that are done solely for travel reasons are not submitted to insurance. That means you'll need to pay out-of-pocket for your travel-related coronavirus test.
The travel experience looks a little different now, and we're here to help you arrive prepared!
COVID-19 Travel Restrictions by Country
Keep travel safe and COVID-free!
Traveling to or within the U.S.
Foreign nationals traveling from select countries to the U.S. may be prohibited from entering and may be required to complete specific documentation. U.S. citizens returning from international locations should visit The State Department,  for any country-specific requirements upon return. All passengers may be subject to health screening and temperature checks upon entry. Some U.S. states require additional measures. Please review your destination state below for more information and visit the CDC State and Territorial Health, resources to check restrictions published by each state before traveling.
Vitality Urgent and Primary Care is a Nurse Practitioner-owned company that has a financial interest in ancillary services such as clinical lab services and diagnostic testing, provided by our partner affiliates.
---
COVID-19 Testing FAQ, Pre-Travel
What COVID-19 Tests Does Japan Accept?
Vitality team understands the strict Japan requirements for international travel. The methods below are acceptable for travelers between USA to Japan.
Rapid nicking enzyme amplification reaction (NEAR) Nucleic Acid Amplification Test (NAAT) technology  – ID Now by Abbott. Results < 1 hour.
RAPID Automated RT-PCR, NAAT. Results < 2 hours.
RT-PCR (NAAT). Results < 8 hours.
RT-PCR (NAAT). Results < 24 hours.
Sample collection method is valid only for one of the following.
Nasopharyngeal Swab/Nasal Swab※/Saliva/Nasopharyngeal and Oropharyngeal Swabs
※Nasal Swab is valid when the test method is Nucleic Acid Amplification (NAAT) .
Vitality has both of the above mentioned test which are  NEAR and Rapid as well as  conventional RT-PCR's.
* We selected this particular technology for Japan Pre-Travel testing due to it being highly accurate and accepted by Ministry of Foreign Affairs of Japan (MOFA).
Can you fill the JAPANESE Certificate of Testing for COVID-19
We are a trusted partner of multiple Japanese communities and Travel Agencies. Vitality understand the strict requirements for pre-travel between US & Japan and fill the documents in prescribed format at no additional cost.
We also fill at no additional cost the most recent specific Japanese certificate of Testing for COVID-19 required by the Japanese government for entry, including our physician's signature and clinic imprint / stamp.
A custom result report with your identifying information verifying the testing methodology and the lab's certifications, in addition to re-stating your test result.
Does it hurt to get tested?
The testing is provided by trained healthcare provider via non-invasive anterior nasal swab. Our testing techniques are completely different from the nasopharyngeal swab, which were administered in the beginning of pandemic.
Saliva testing is also optional and non invasive method for accurate identification of COVID virus.
Does your report have QR code?
Every report contains QR code and linked directly to individual results.
Can I schedule a Same Day Pre-Travel RT-PCR appointment?
Yes, we provide fast and convenient COVID testing and can schedule same-day appointments through our 'book appointment' button. We have daily availability online and can be reached at 224-601-5001 for assistance with booking an appointment that works best for you.
How is the Test Performed?
We utilize minimally invasive nasal collection testing technology. Other collection methods may be available and can be discussed with clinical personal prior to collection.
Do you Test Children?
Vitality Urgent Care and its affiliates accommodate patients of all ages.
How Do I Get My Results?
We provide your results as a PDF file sent securely through an electronic portal upon the completion of our analysis
Is an Appointment Required?
We ask that an appointment be made in advance to reduce wait times and ensure accurate availability. You may schedule a same-day appointment through our website or over the phone by calling 224-601-5001. We are able to accommodate most last-minute requests as well.
What is the Cost of the Test?
We do not accept insurance for Pre-Travel testing. We accept major debit and credit cards, as well as HSA and FSA cards. Below is our pricing list:
2 Hours RT-PCR Nucleic Acid Test: $150 (China, Japan and Worldwide)
When will I receive my results?
Vitality guarantees results to be delivered within the time frame of the service booked (24 hours, 8 hours, or 2 hours). Feel free to call 224-601-5001 if you have not received results within the listed time frame.
Is Your COVID Clinic CLIA Certified?
Both our clinic and all our partner lab facilities are CLIA certified and use EUA tests following the FDA's guidance. A CLIA certification is vital for a testing facility and is required for traveling to countries outside the US.
What Test Do You Use?
Vitality employs RT-PCR (Reverse Transcript PCR) analyzers for our Pre-Travel testing. We chose this technology for its accuracy and reliability. RT-PCR tests are accepted as the 'gold standard' of Pre-Travel COVID testing.
---
---
---
OUR CLIENTS
WE PROUDLY SERVE CLIENTS ACROSS VARIOUS INDUSTRIES










---